Akanksha Nayar Chhettri, BCBA/IBA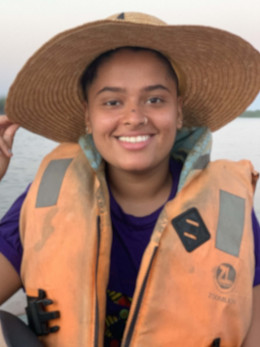 Preferred pronouns: She/ Her Akanksha Nayar Chhettri is a Behaviour Analyst (BCBA/IBA) from India currently practising in Ghana. She is the Senior Clinical Supervisor at Autism Compassion Africa. When she first moved to Ghana she was one of two BCBAs in all of West Africa (which is roughly the size of the United States). She has previously worked at a centre in India from 2014 until 2018 and moved to Ghana in May of 2018. Her current responsibilities include helping run the centre in Cape Coast and to also do consultation work for clients in Nigeria. Over her time in the field, she has developed a keen interest in international dissemination, staff training, autism advocacy and believe they are her strengths. She believes that ABA as a discipline requires a multicultural ethos to help shape what is being built; the more perspectives that contribute to the growth, the more dynamic and multifaceted the field can be. Akanksha enjoys stimulating conversations and meeting people that help broaden her perspective of the world. Her decision to move to Ghana was in part based on her desire to learn about cultures that differed from her own, and to take on a bigger and more challenging responsibility in the field. She is also a proud member of the LGBTQIA+ community.
There are no products to list.