Getting It Right: Understanding and Adjusting Intervention Intensity for Learners with Autism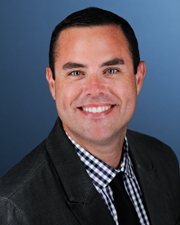 Behavior analysts are keenly aware that intensive intervention is critical for attaining better outcomes for their clients with autism. While many may only use hours of treatment per week as their indicators of treatment intensity, this is not a technically accurate measure and does not offer clinicians much practical value. Through broader understanding of the aspects of treatment intensity, professionals can more accurately determine when to abandon an ineffective intervention and make more nuanced decisions about a potentially effective intervention.

This webinar will introduce different and more valuable concepts of intervention intensity. Specific information about how intensity can be measured and manipulated as part of a treatment plan will be described. Recommendations for considering treatment intensity for data-based decision-making also will be covered along with practical examples that illustrate how to adjust the intensity of evidence-based practices for learners with autism.
Learning Objectives
List and describe at least three aspects of intervention intensity.
Know and understand how to adjust intervention intensity for your clients with autism.
Prepare, evaluate, and make data-based decision about treatment plans that account for intervention intensity.
Tags: ceu-video